HOTEL   

   SPA   

   BOUTIQUE
At Animania SPA, we pamper doggie and kitty by offering a full grooming service in a warm and professional atmosphere.
The Animania SPA offers a complete grooming service. All breeds of dogs and cats are welcome. We provide baths, clipping and adapter cuts in a calm, clean environment. Various beauty treatments are available upon request.
Have your pet groomed during is stay!
To make things easier, you can also have your pet groomed during an overnight stay. Ask us about it!
Available services


  Bath


  Shaving


  Nail-Trimming


  Cat shearing


  Hygiene


  Medical Grooming with sedation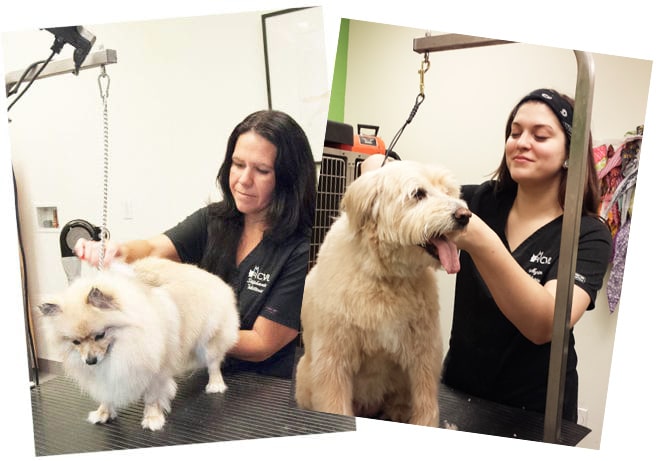 Graduates and experienced groomers
Stéphanie Francoeur & Myriam Chagnon
Tuesday to saturday
9:00 am to 5:00 pm
Book a grooming session
450 781-1200

Beauty Boarding
We offer grooming care during his stay!
Ask about it!